Tagged with sulphur
Since 13th December 2014, customers suffering from food allergies can now expect you to be fully-prepared to cater for them.
After all, it is now a legal requirement.

The Anaphylaxis Campaign, supporting people at...
---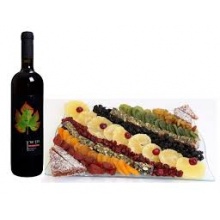 'Sulphur Dioxide' may not sound good enough to consume but they are randomly used in a number of edible items. Sulphur dioxide is one of the fourteen new food allergens that you must be aware of before December 13th 2014....
---
Blogs by Poster
Categories
Tags
Popular & recent